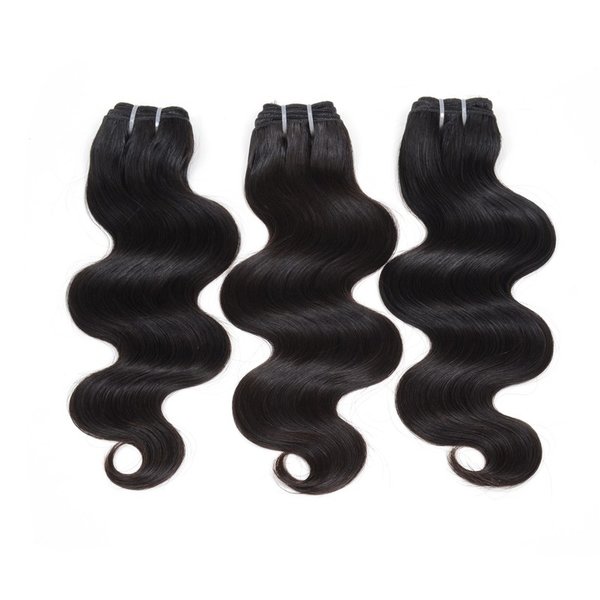 Three Bundle Deals
Each hair bundle comes in a dark brown or light brown shade. Each bundle may not be the same shade and or texture being that one persons hair color is not exactly the same.

Each hair bundle is 3.0 - 4.0 oz.

Each bundle is not processed and has no dyes, perms, or synthetic fibers.

PLEASE CONSULT WITH A LICENSED COLORIST BEFORE BLEACHING OR ADDING ANY COLOR TO HAIR EXTENSIONS. WE ARE NOT RESPONSIBLE FOR DAMAGED HAIR AFTER COLORING.

PLEASE CO-WASH ALL EXTENSIONS BEFORE INSTALLING TO GET THE BEST RESULTS.

PLEASE UNDERSTAND THAT THE HAIR IN THE ABOVE PHOTOS AND THE HAIR ON OUR PAGE HAS BEEN WASHED AND TREATED TO LOOK PRESENTABLE FOR PHOTOS. PLEASE UNDERSTAND THAT YOUR HAIR WILL NOT COME OUT OF THE BOX LOOKING LIKE SUCH, IT MUST BE WASHED AND TREATED.

HAIR HAS BEEN STEAMED TO OBTAIN IT'S WAVE.
Reviews
Featured Products
Malaysian (Wavy)
$70.00
Indian (Loose Wave)
$70.00
Indian (Straight)
$70.00